In this video tutorial you learn in detail about sketching a rose. This is a step by step guide that will teach you how beginners can easily sketch realistic rose.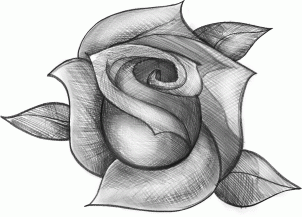 Watch step wise video for this.
How to sketch a rose:
Here you Go ! This above video tutorial is enough for an experience, now its your turn to sketch and draw like this an amazing rose.
Rose are flowers that grow in various colors, but the most loved one color is red. Because it associates with the occasion. Rose is a symbol of love. Its also named as queen among the flowers. Rose is my favorite among the flowers, thats all due to its fragrance and color.
Lets have a pencil and start sketching the flower beautifully. Try again and again and get excel into the art of sketching.
removed 1