Lawyers are the part of our society and helps in law related issues. One can draw cartoon lawyer very easily. Usually lawyers have especial image that can be drawn step by step. Here I am sharing an easy video tutorial about drawing cartoon that will look like a lawyer. Just watch the video and act like that and start drawing your cartoon lawyer. Drawing is not so tough as it seems to be. You just need to be practice hard. One day you will definitely get perfection in this art of perfect drawings.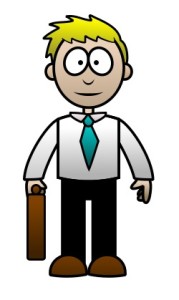 Watch video of drawing cartoon lawyer and then share us your drawings.
How To draw a cartoon lawyer:
Lets pick a paper and start sharping up your pencil to draw beautiful drawings. Its not over until you succeed in drawing a wonderful lawyer that looks like a cartoon. This tutorial can be easily followed by beginners and kids.