Flowers are referred as signs of love and affection in any part of the world. They are considered as the best way to express peace and affection to loved ones and whom we care most about. We will draw an abstract flower drawing in an easy and step by step process by a professional drawing artist in this simple video tutorial. Our tutorial will at least give you a foundation principle for drawing all the flowers whether a single flower or many of them.
Previous tutorial :
Drawing of airplane in easy steps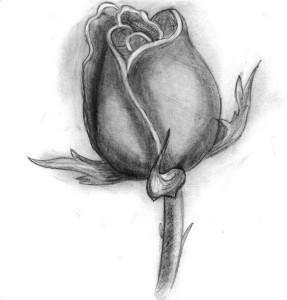 You must have to get a good grip over the flow of your pencil. If you have it, you can proceed to this trouble-free tutorial. All you have to do is to tart from little stem and then proceeding upwards to leaves part delicately and vigilantly. You must not shake your pencil while stroking it as it will create a bad shape and your drawing could lose its charm and ecstasy.
How to draw an abstract flower:

Make your pencils razor-sharp and get set for some striking and inventive drawing class. These videos are made for rookies, so you have to be present-minded to catch the simple tricks executed by the artist in this videotape. Watch the film below and tell us whether you liked it or not. Share your views in comments section and bestow us with your suggestions for making these tutorials better and more understandable.
If you liked this demonstration of abstract flower sketching then do us a favor by sharing it on your facebook timeline and in your google profile. We will continue making these awesome tutorials for you for free. Visit our site daily for all-new splendid tutorials for beginners and kids.removed 1