Rose are the flowers loved by all. Here I will show you a method to draw a rose in simple video tutorial. Follow this method and draw a rose step by step. This method is so easy that a beginner and a kid can draw a rose on itself. Just watch the video and act like that.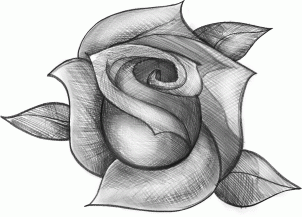 This video tutorial is very easy to comprehend and can followed easily. Start portraying like this. You can even do better then this. Just do it and send us your hot favorite drawings. We will appreciate your efforts, skills and arts. We will review and publish it on our web. So try your best.
How to draw a Rose:
we are waiting for your feedback on this drawing of beautiful drawing.