Dogs are so cute and lovely pets. People love to have them as their pets. Dogs are considered the most loyal animal ever in the world.
In this video tutorial I am gonna share awesome and easy method to draw a dog in step wise manner. This guide is for beginners level, so any one can enjoy the drawing video, whether he/ she is a preschooler or adult. Watch the step by step drawing of dog and let us know about tutorial.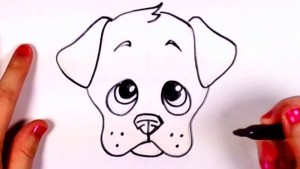 Here see our previous drawing of cute puppy.
How To draw a Dog
Watch this video tutorial for beginners and start drawing other animals as like you do for realistic dogsremoved 1