In todays video tutorial you will be glad to know how you can draw a cute little teddy bear just like a cartoon in step wise manner. Now don't wander here and there just for drawing video tutorials, here we are gonna share all sort of things that you wanna try to draw. Our tutorials are especially focused for beginners and kids as well. First of all your imaginations should be perfect enough to draw a teddy bear from your mind. If not so then you can have a picture online then just grab it and try hard to copy it on your own. Also follow the video below just for learning purposes and see how easy it is to draw a fluffy little teddy bear. You can also draw a heart, which may be like holding in hand.
Teddy bears are loved by little kids and especially by girls. Teddy bear is the sort of companion for little children, who share all type of stories with cute fluffy bear. The likeness of kids for teddy bear is due to their shape that looks very much impressive.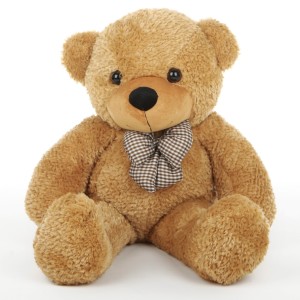 You can portray a drawing of cute teddy bear to dedicate your children, holding birthday card in the hands. It is not tough to draw, all thats need is some practice. Have a drawing of cute teddy and then share us your experiments and tips as well. We will surely love to share that on our website.  I hope you will like step by step tutorials included on rockdraw.com. If you see any sort of short coming, do let us know about that we will love to improve this.
How to draw a cute Teddy bear
Follow this video tutorial and lets draw a realistic looking bear.removed 1