House is a building where we live, where we enjoy and where we can relax. Every one miss his/her home when one goes away from it. This is very close to some ones heart. One can portray it on paper.
Here Today I am sharing a video tutorial to draw a house building. You can easily and step wise draw the home. This is very easy drawing that can be even done by kids or beginners. So why not give it a try.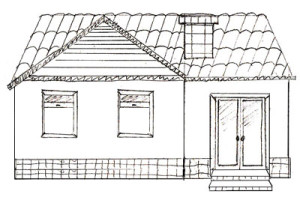 Lets give it a try and start drawing beautiful  house.
How to draw a house or building:
Give us feedback on our video tutorial of different drawings. We are working hard to provide you beginners tutorials that should be in step wise manner.